Recently I read Mark Manson's book, The Subtle Art of Not Giving a F*ck: A Counterintuitive Approach to Living a Good Life. I practically inhaled the book in just a few short days, and honestly I'm shook. I'm still trying to wrap my head around what I read, because I devoured it like a bomb burrito – so quickly I didn't even really comprehend what parts of the burrito were actually the game changers, what I should factor in to my next burrito creations.
(I've been on a burrito making kick recently, so bare with me on this analogy.)
But alas, some things clearly stick subconsciously. For example, when trying to recreate my bomb burrito, my hand reached for garlic powder out of reflex, and it was in that moment it clicked that I had put garlic powder in that burrito last time on accident… but it was bomb. And then today, I was scrolling on my Facebook timeline and some people from high school were getting too personal (again). It was so annoying, I was two seconds from sending screenshots to one of my friends so that we could essentially poke fun at these people… but then I took a pause and thought, "Who gives a duck. They want to post this, that's their business – no need to make it mine." I then went about my business, sans screenshots, sans gossip, sans ducks.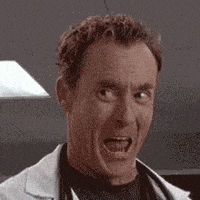 Here is when it clicked – the book did something! I'm actually listening to Mark Manson's advice, whether I realized it or not – yay! Cheers to growth, motherduckers!
Ultimately, Mark's book wasn't about not giving a duck about anything and living a carefree life, it was quite the opposite. It centered around the fact that you have to give a duck about things, but you should be selective and thoughtful with your ducks. In turn, this thinking then enables you to think about problem solving differently – what do you truly give a duck about? Why do you give a duck? Does it make sense to give a duck?
Question every problem you have like you're a child aka – "But why?" yourself into oblivion.
It's stripping down a problem to such bare bones, that you can then face the root of the issue, the true reason why you're giving a duck. Nine times out of ten, when you strip down a problem like that, you'll realize how dumb it actually is and how you're probably responsible for the problem itself. Actually, Mark will tell you that you are responsible for your problems – every single one of them… but that's a whole other topic.
Anyway… when you start stripping down problems, a realignment of priorities and values can take place. This enables you to shift your outlook and erase pointless problems. Next thing you know, you'll find yourself actively withholding your ducks from things that no longer align with you. And trust me when I say you will feel really good about that.
Overall, if you're looking for a read that will give you a bit of a wakeup call, something that will challenge your comfortable way of thinking… You've gotta get your hands on this book ASAP.
"The desire for more positive experience is itself a negative experience. And, paradoxically, the acceptance of one's negative experience is itself a positive experience."

Mark Manson, The Subtle Art of Not Giving a F*ck: A Counterintuitive Approach to Living a Good Life
. . .