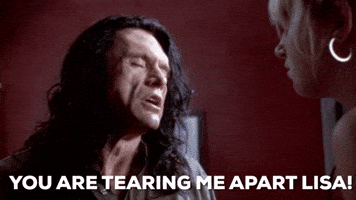 Facebook Fiends have risen with the latest travesty that is responsible for tearing America apart… I think the title of the article says precisely which radical changes I'm referring to…
But if you've been living under a rock, or perhaps aren't friends on social media with some bored bigots from high school, let's do a quick recon of these changes:
Mr. Potato Head has changed their brand name to just Potato Head. That's it. Just a simple rebrand, a drop of the Mr. which instantly makes it a bit more inclusive and creates more opportunities for the brand to just do more with itself. You can still buy Mr. Potato Head and Mrs. Potato Head just fine. But this drop in the "Mr." has everyone up in arms because, for the love of God what will be the next to change in the world? Why change a good thing? "What's next?!" the bigots cry, "Will Betty White have to change her last name?!"
Then for the Seuss, get your Kleenex for this one, six of his books will stop being published because of 'racist and insensitive imagery.' Are you ready for the titles of these books, and these books alone, that are no longer going to be published? Here we go:

"And to Think That I Saw It on Mulberry Street" (never heard of it? same)
"If I Ran the Zoo" (never heard of it? same)
"McElligot's Pool" (never heard of it? same)
"On Beyond Zebra!" (never heard of it? same)
"Scrambled Eggs Super!" (never heard of it? same)
"The Cat's Quizzer" (never heard of it? same)
What's so radical about all of these avid Facebook Fyre Starters, is that they are offended… that other people are offended…
Spin that logic to make it make sense, I won't wait.
It's when people get so upset over the changes like the aforementioned, that I find myself so confused as to how there is a complete lack of empathy and even ability to research the facts. Everyone was upset about Mr. Potato Head because they thought they were taking away his gender… but news-breaker, even if that was the case, potatoes don't typically have genders anyway?? Don't get so heated, Lisa. And Seuss? We literally don't need those books; they cater to a dead narrative. Why would you want to read your children books that contain subliminal messages of hate?
Another Facebook Fyre I had seen recently, was uproar over changing the term of "breastfeeding" to "chestfeeding" – which admittedly I found a bit bizarre myself. But instead of coaxing a fire that was already blazing, I hopped onto Google to see why the change was happening, or being proposed – and overall I found that the change is happening because some non-binary people with the ability to reproduce are more comfortable with the term, amongst many other reasons. Okay, so it makes other people more at ease, there's nothing wrong with that. Language changes all the time, medical terms develop all the time, this is just the latest terminology that could be used. Case closed.
Interesting how a little research, a little education, can be a path towards enlightenment. After all, ignorance is only bliss if the ignorance benefits your narrative 🙂
I think maybe the most hurtful and unnecessary comment that is tossed in these Facebook Fyres is the whole, "If you don't like how we do things in America, just leave then." Like… homie, you're the one that doesn't like what's happening in America. The change is happening, evolution of a culture is inevitable. We are evolving, you are resisting… do you know who Charles Darwin is?
We are all entitled to freedom of speech, we all have that right, but maybe think about the big picture before sharing information that is false or hateful. What's the point? What do you get from that? What is the benefit?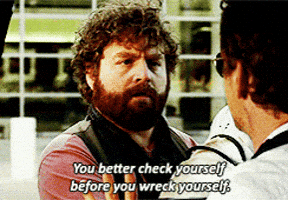 Sharing false information makes you look stupid, and sharing hateful memes makes you a bigot.
You don't get to decide what is true, nor do you get to decide how other people feel. That's not the way this whole, "being a decent human" thing works.
"Before you speak ask yourself if what you are going to say is true, is kind, is necessary, is helpful. If the answer is no, maybe what you are about to say should be left unsaid."

Bernard Meltzer