Hi guys, my name is Emily and I'm addicted to trash TV. I always have been, and something tells me that I always will be; and no, I have no desire to change. There's just something about seeing unhinged, drunken fools on television that put me in this euphoric mental state of complete void, it's my favorite sigh of relief after any long day.
To put things in perspective, I'm the type of person that strangers feel comfortable dumping their trauma on, I'm the BFF drunk girl you meet in the bathroom at the club that hypes you up, I'm the girl that cares a lot – about everything. Which is maybe why everyone tells me everything… they want someone to care and they get the vibe that I'm that bitch.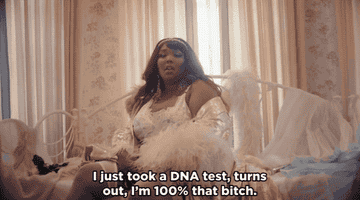 So anytime I get to completely shut off, and give much ado about nothing… I relish in it. Now, I'm going to share some recs of shows you have to watch, if you want to join me in a completely mind numbing experience.
Network: Bravo
Streaming channels: Youtube TV, Hulu TV, Peacock
Synopsis: "This reality series profiles a group of young people who work aboard yachts that measure well over 100 feet long. The crew members, known as yachties, live aboard the luxurious, privately owned vessels while making sure that their demanding clients' ever-changing needs are met. The yachties share a passion for a job that allows them to visit some of the world's most beautiful places. Each episode features a different group of passengers — ranging from millionaires to hard-partying friends — as they head out for a marine adventure. The crews live by the "work hard, play harder" motto that gives them access to exotic perks few people get to experience."
Why I'm obsessed: This show dynamic very closely correlates with some of the things I experience in my own line of work and it just resonates. You have these people from all over the world, crammed in these little rooms "below deck" on these multi-million dollar super yachts… things obviously get crazy. You have people who are really great at their job, and people who are really shit at their job, and overall it's just insane to see how certain people cope. But what's also fun about this show, is learning little things about yachting terminology and watching the deckhands dock these massive boats… it's pretty impressive. They also make thousands in tips, it's had me reconsider my life choices a bit… could I hack it as a yachtie?
Notes: I should also digress, there are three different series of this show: Below Deck (takes place in the Caribbean) Below Deck Mediterranean and Below Deck Sailing Yacht – so these all have different crews and types of people that charter out these boats, so… if you don't like one, you might like one of the other two 😉
Network: MTV
Streaming channels: Youtube TV, Hulu TV, Paramount
Synopsis: "Hosts Rachel Lindsay and Travis Mills help distraught people track down former friends or lovers who suddenly cut off all contact with them, and the truth about the ghosting is revealed."
Why I'm obsessed: So I've been obsessed with MTV's show Catfish for years, and when this show came out I felt the correlation instantly: attractive gray haired man and their charismatic friend help people who's love-lives have suffered the side-effects of existing in the millennial generation. The pull with this show though is the fact that unlike Catfish, these people had met before and some had even been engaged when suddenly *poof* #GHOSTED. So seeing these people reconnect and confess why one ghosted the other… it's juicy y'all.
Network: Netflix
Streaming channels: Netflix
Synopsis: "American-British reality television dating game show where the host of the series is a virtual assistant, named "Lana," who 12-hrs into the singles' arrival to the house, announces that the contestants had been tricked into having no sexual contact for four weeks. If they make it, they win $100,000."
Why I'm obsessed: I'm obsessed with shows like Are You The One? and Love Island and somehow this show feels like both of those wrapped into one – with the tricky twist of the no sexual contact. Season One singles definitely had slip ups, but these pandemic-lockdown-recovering singles of Season Two… they are buckwild and thirsty as hell. I've never seen a virtual assistant so pissed at humans for breaking so many rules LOL.
---
If Too Hot To Handle season two and the latest season of Below Deck Sailing Yacht have taught us anything thus far… it's that any reality show shot during the pandemic that gets aired this year is going to be wild. So now's as good a time (or better) than any to hop on this trash TV train – it's going full speed ahead y'all.